Women's 8 hour Lamb World Record attempt
Written by
CCWG
Wednesday, November 20, 2019 —
0 Comments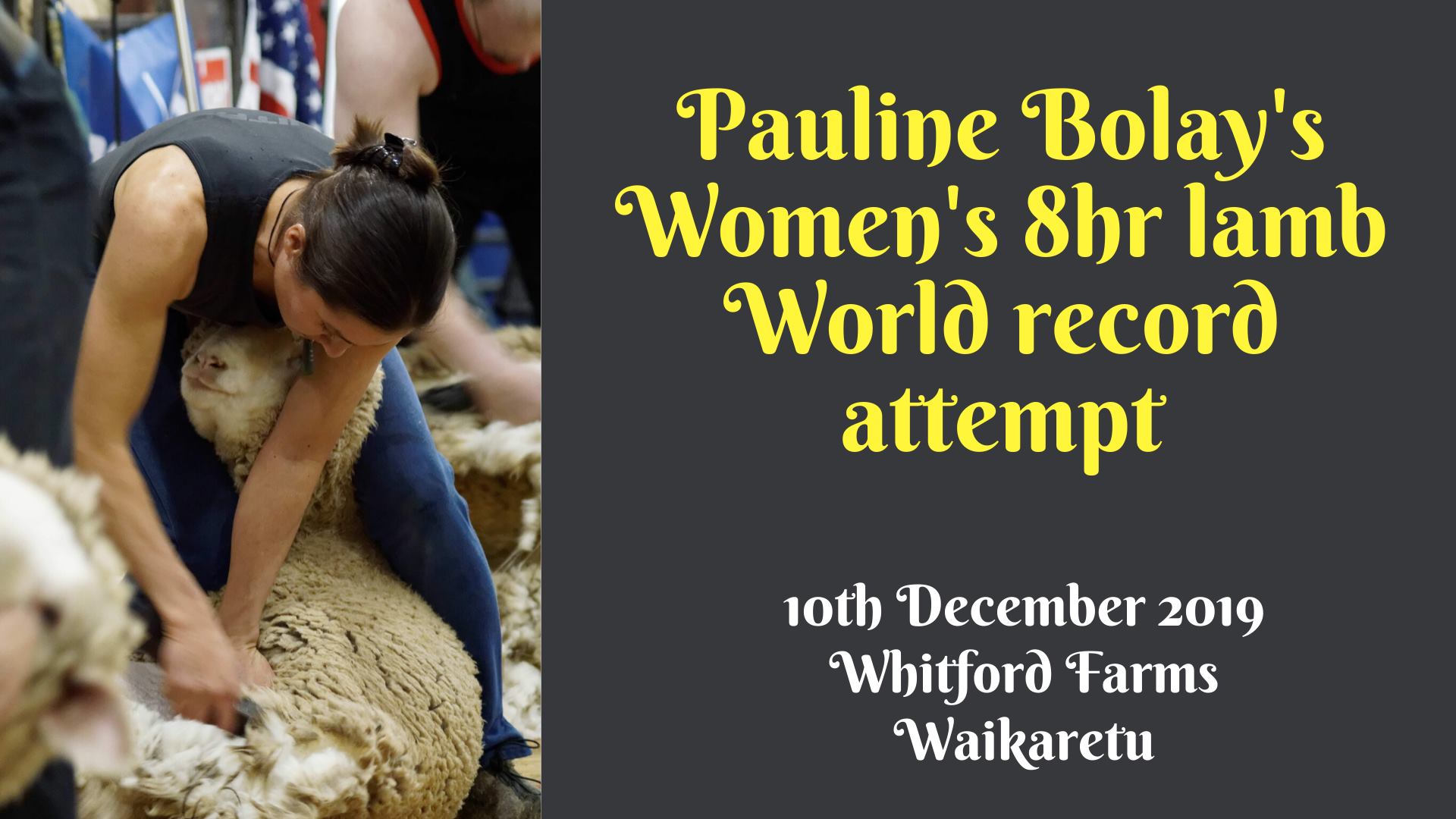 Pauline Bolay from Manitoba will be in New Zealand for the Women's 8 hour Lamb World Record attempt on December 10, 2019.
Pauline Bolay is attempting the solo women's 8 hour strong wool lamb record currently 507, held by Kerri- Jo Te Huia.
This will be held on Waikaretu Valley Road at a venue still to be decided, Waikaretu, South Auckland, N. Z.
Referees will be: Grant Borchardt (Convener) Australia, Bart Hadfield, Ian Buchanan, Robert McLaren N.Z