Shop our Online Stores
CCWG Livestock Supplies & the Real Wool Shop
Serving Canadian Farmers with pride since 1918
5 livestock branch locations across Canada to serve you better

CCWG Livestock Supplies has been a retail division of CCWG for over 45 years and has something for everyone from the smallest pet owner to largest farmer. You will find all your needs for animal health products, ID tags, shearing supplies, stockman's library, fencing, handling equipment, feeders, pet supplies for large & small.
Our branch locations offer the same livestock related products that are in our printed CCWG Livestock Supply Magazine & Catalogue, plus much more!
Download the PDF for catalogue ad rates.
Deadline for emailing print ready ads is October 31.
Most of our Livestock Supply locations have a wool depot for the sheep producer to drop off their wool while picking up their livestock supplies or check out our wool depot listing for one close to you.
If you don't see something that you want, just give us a call to see if it is in stock or we will try to special order it.
Check out the listing of Livestock products that are not available online at this time.
Online payments are processed through You don't need a PayPal account to use it.
Retail Listings for CCWG
Carleton Place, ON
Lethbridge, AB
is located in the renovated CPR Roundhouse building at head office where you will find all your livestock supplies plus all your equine supplies, western wear, animal feed & a

depot for Carleton Place area.
is located in the Broxburn Business Park, Lethbridge County, serving our western customers in a big new building across the road from Perlich Auction Mart. Drop off your wool while picking up your livestock supplies or find something for yourself.
is located at head office and is a men's & ladies all season fashions, yarns, felting and knitting supplies for the fibre enthusiasts. Wool, Merino Wool, Alpaca, Mohair, Silk, Linen, Cotton & Bamboo, plus sheepskin products. Open 7 days a week for your convenience.
* * * *




Retail locations will be closed on statutory holidays for their province.
* * * *
Cookstown / Waterloo, ON
Saint-Hyacinthe, QC
is located in the Ontario Stockyards building at the crossroads of Hwy 89 and 400. Drop off your wool while picking up your livestock supplies.

CCWG Livestock Supplies - Waterloo, ON
waterloo@ccwg.ca
is located in the St. Jacob Farmers Market (OLEX Stockyard) on Weber St just off the Hwy 85. Tuesdays & Thursdays only.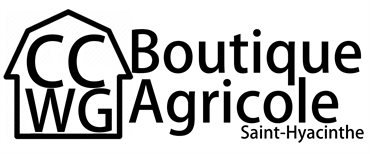 Our French division is located on the property of Réseau Encans Québec S.E.C. which is the largest livestock auction mart in Québec, just off Hwy 20 in Saint-Hyacinthe. There you will find everything from livestock supplies to his & hers western wear. Drop off your wool while picking up your livestock supplies or find something for yourself.