Wool Growers thrive amid global downturn
Written by
Tom Van Dusen
Friday, January 17, 2020 —
0 Comments
The century old woolgrowers' co-op has seen sales rise even as global demand has dropped.
Carleton Place - Although it depends on an international market which has been experiencing "rough ride", Canadian Co-Operative Wool Grower continues to post warm and fuzzy numbers.
"Wool prices have been quite volatile which has created chaotic conditions for mills and de-valued inventories," says CCWG General Manager, Eric Bjergso. "European processors have reported consumer demand has dropped by more than 20 per cent due to trade and economic uncertainty."
Within this context, in the last fiscal, CCWG recorded gross sales of more than $11.5 million representing an increase of 11.2 % over the previous fiscal while achieving net income of $514,135 from all business operations.
In terms of wool production, a 9.7 % increase was recorded.
Profitablility was up at CCWG retail locations across the land to the tune of9.7 % over the previous discal year; as a result of the respectable numbers, the board of directors once again authourized a dividend payment o 7% to all shareholders.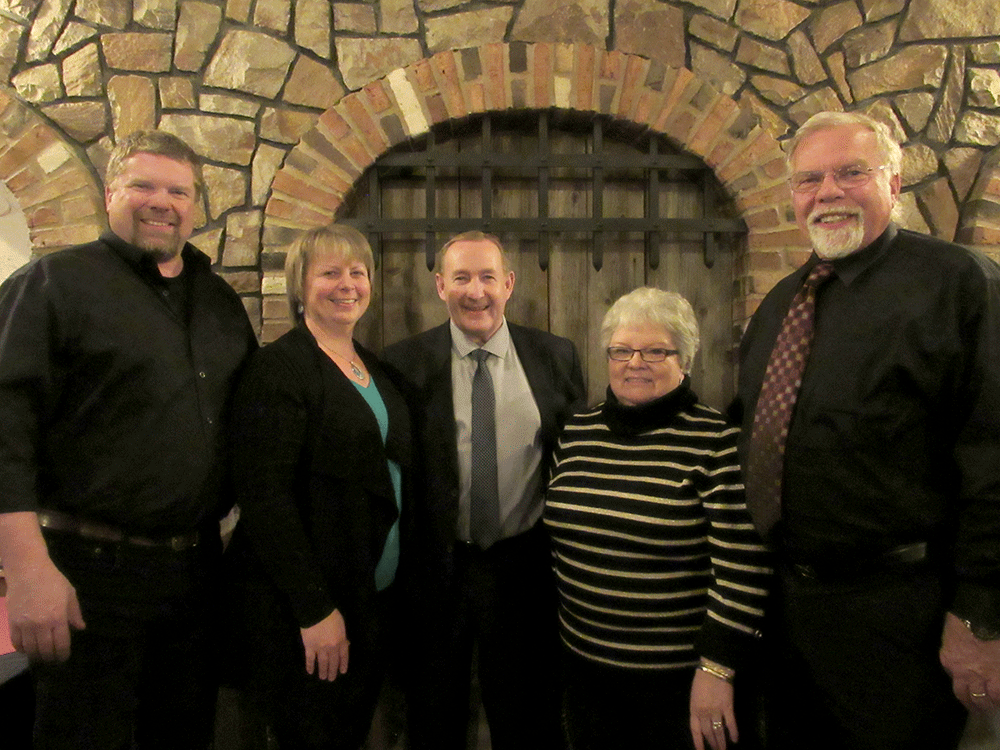 During the 2019 Annual General Meeting, CCWG's Eric Bjergso (centre) mingles with representatives of Briggs & Little Woolen Mills of New Brunswick which has been doing business with the co-operative for more than 70 years.