Written by CCWG
Wednesday, January 13, 2021 — No Comments Yet

The first collection of 100% Canadian wool, handcrafted rugs:
​a collaboration between The Campaign for Wool, Sarah Richardson and Creative Matters Inc.

Homegrown Canadian wool is transformed by Canadian interior design experts to unveil its natural beauty and potential.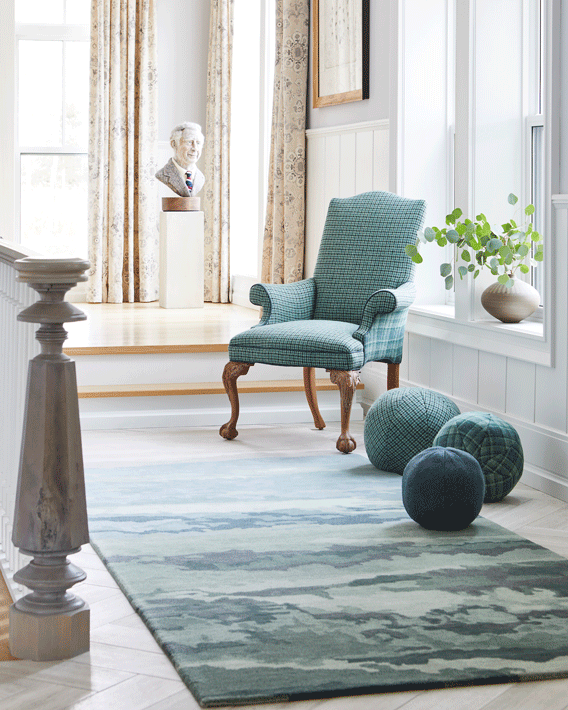 TORONTO, December 7th -- In celebration of its 10-year global anniversary, The Campaign for Wool Canada has partnered with world-renowned interior design expert Sarah Richardson and custom handmade rug designers Creative Matters Inc., in creating the first collection of 100%, handcrafted, Canadian wool rugs. The collection is now available.
Inspired by a mission to uncover the true potential of Canadian wool, the bespoke collection is designed to highlight the benefits of nature's most important fibre—wool. Consisting of two rugs and one runner, the collection embodies the rich beauty of wool in contemporary design, demonstrating its ability to transform living spaces through its aesthetic and technical qualities. For example, wool provides softness, warmth and has been scientifically proven to clean indoor air.
​Initiated by its Patron His Royal Highness The Prince of Wales, The Campaign for Wool brings together wool farmers, manufacturers, artisans and leaders in the fashion and interior design space, to advocate for wool's inclusion in all aspects of life. The wool featured in this rug collection comes from the Briggs & Little Mill of New Brunswick, a family-owned business that has been operating since 1857.
Download the full Campagin for Wool, Canadian Wool Rugs