2021 Grasslands Sheep Sale
Written by
SSBA
Wednesday, May 26, 2021 —
0 Comments
2021 Grasslands Sheep Exhibition Sale
July 21-24, 2021
DLMS Farm Gate Timed Auction - "Racehorse Style Finish"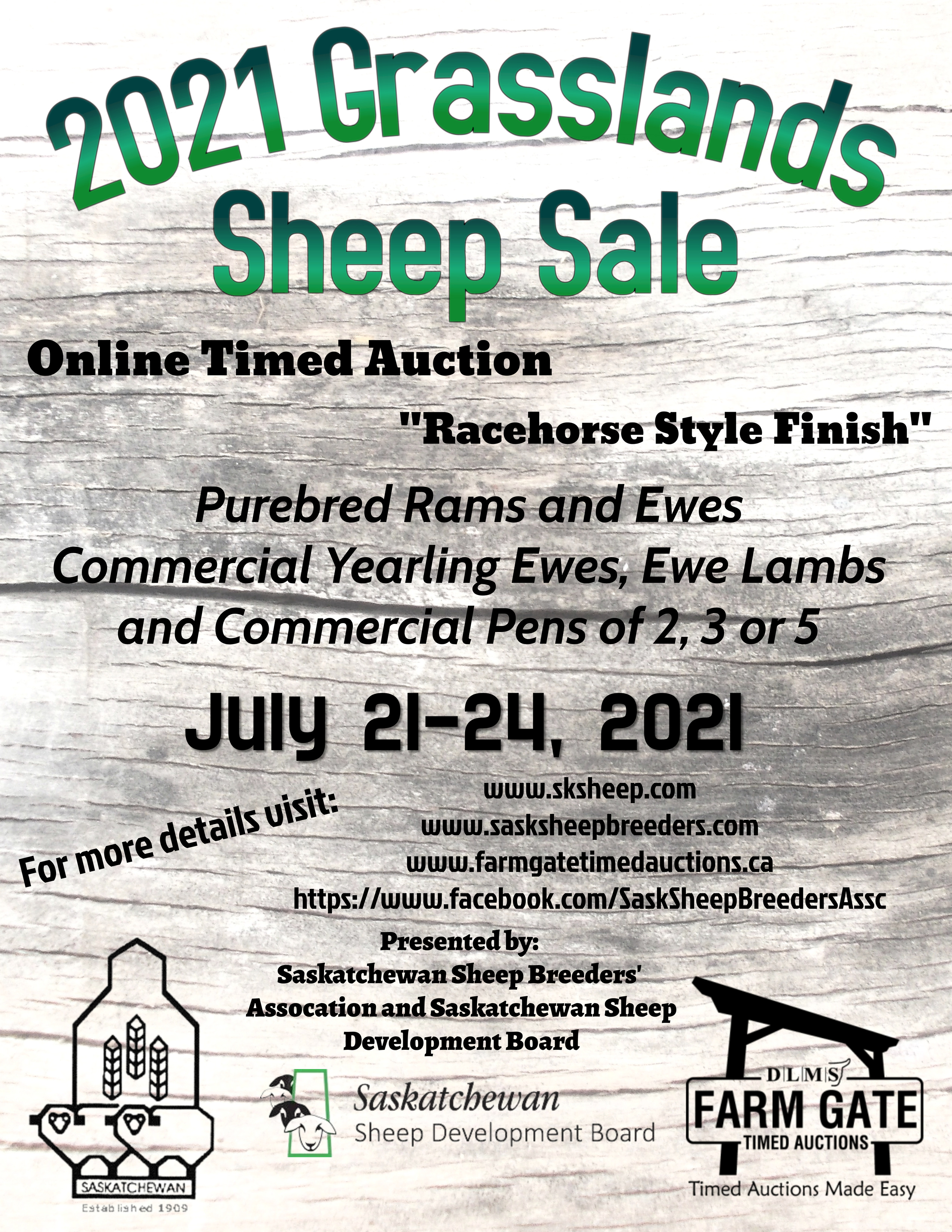 Entry Forms and Fees will need to be submitted no later than June 15th, 2021 to: [email protected]
A $20.00 non-refundable fee will be collected with entry.
The entry fee will be deducted off of the 7% commission fee at the time of sale.
Terms, Conditions, Rules and Regulations will be posted on: www.sksheep.com
www.sasksheepbreeders.com
www.farmgatetimedauctions.ca
https://www.facebook.com/SaskSheepBreedersAssc
They will also be sent to all entries.