Lincoln Sheep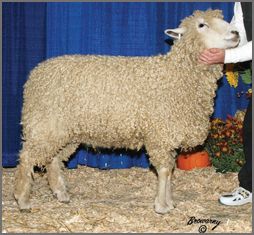 Lincoln Sheep breeders listing & info
Possibly the original longwool breed of England, the Lincoln sheep is the largest of the traditional British breeds and was established in 1796. Animals were brought to Canada in the mid 19th century. Because they are a genetically pure sheep, they have been widely used to improve and develop modern breeds such as the Columbia, Corriedale and Panama. Lincolns have a gentle disposition, good body conformation and superior mothering traits. Although the lambs grow quickly, they finish slowly and do not produce as good a carcass as the Down breeds. A Lincoln cross ewe improves vigor, size, conformation and fleece. When crossed again to a Down breed, the lambs produce a good finished carcass. The fleece commands premium prices because of its strength, length and luster.

Probablement l'authentique race à laine longue d'Angleterre, le Lincoln est la plus grande des races britanniques traditionnelles et a été établie en 1796. Les animaux ont été apportés au Canada au milieu du 19ième siècle. Parce que c'est un mouton génétiquement pure, il a été largement utilisé pour améliorer et développer des races modernes comme le Columbia, le Corriedale et le Panama. Les Lincolns ont un tempérament doux, une bonne conformation et de bonnes caractéristiques maternelles. Bien que les agneaux croissent rapidement, ils ne produisent pas une aussi bonne carcasse que les races bouchères. Le croisement avec le Lincoln améliore la vigueur, la taille, la conformation et la toison des brebis. Ces femelles croisées de nouveau avec une race bouchère, produisent des agneaux ayant une bonne carcasse. La toison obtient des prix forts en raison de sa force, de sa longueur et de son lustre.
Characteristics of Lincoln Sheep
Lamb/Ewe Percentage / Pourcentage d'agnelage
Fleece / Qualité de la toison
Staple Length / Longueur de fibre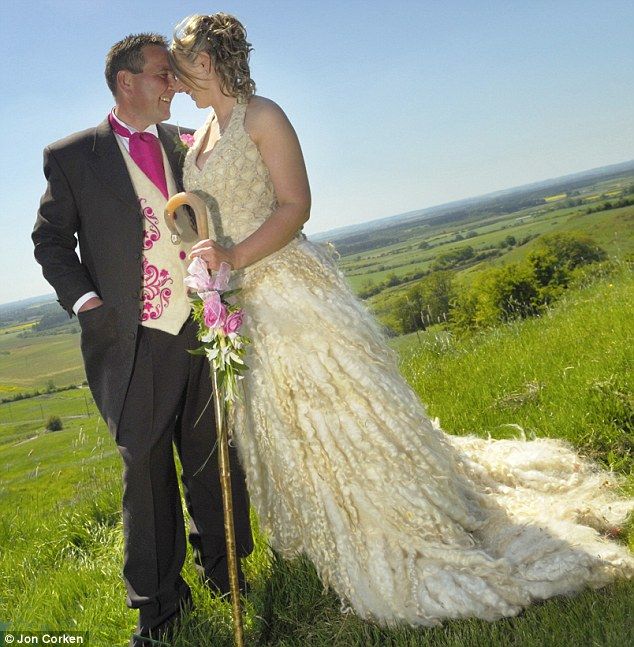 Little Bo Peep bride marries in stunning dress made of wool from her own flock of Lincoln Longwool sheep
Lincoln Sheep breeders listing
Finlay Southdown's & Lincoln's, Gary Finlay

Box 364 Lucknow ON N0G 2H0
519-528-2620 finlaysouthdowns@tnt21.com

Gardsmere Farms, Wm. A. Gardhouse

RR 1, Schomberg ON, L0G 1T0
905-939-4659 Fax: 939-8486

Glenosha Farms, Glen G. Glaspell & Sons

1090 Townline Rd N., Oshawa, ON, L1H 8L7
905-728-6908

My Fair Lincolns, Ron & Jessica Gates

21057 Kenesserie Ln, Ridgetown, ON
519-674-2676 ronandjess@porchlight.ca

Glenn Paine

RR 2 Kerwood, ON, N0M 2B0
519-247-3496

Shadow Rock Farm, Ann Moffat

RR 1, Schomberg ON, L0G 1T0
905-936-4136

St. Isidore Farm, Kate Michalska
If you wish to see your farm listed on this page, please contact us.