'Made to last': More than 100 years old, Canadian wool company thrives in changing knitting market
Written by
Heather Barrett - CBC
Tuesday, February 18, 2020 —
0 Comments
'Made to last': More than 100 years old, Canadian wool company thrives in changing knitting market
Briggs & Little survives by keeping its yarn and its business old school, natural and on a small scale
Heather Barrett · Posted: Feb 14, 2020 4:14 PM ET | Last Updated: February 14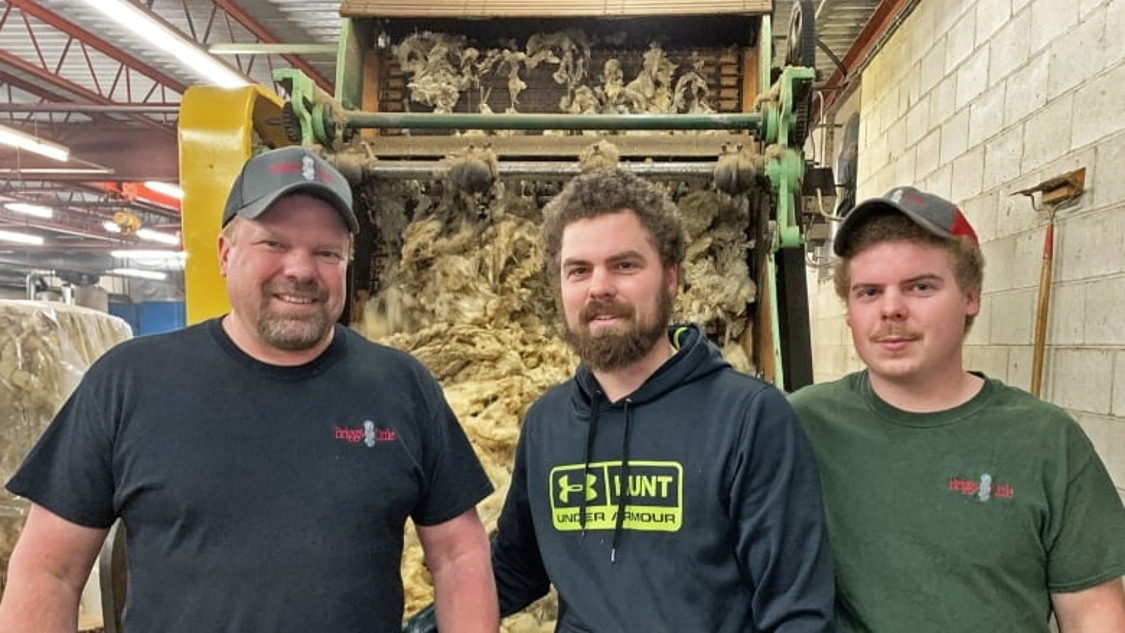 From left to right: Mike Little, the fourth-generation owner-operator of Briggs & Little, with his sons John and C.J., who work on the factory floor. (Heather Barrett/CBC)
Briggs & Little's knitting yarn is a bit scratchy and has a faint whiff of its barnyard origins.
But in today's $2.8-billion North American knitting market, both the yarn and the small Canadian company that makes it have proved to be surprisingly durable.
"Part of the appeal to our customers is that we're just real people like anyone else," said John Little, the recently retired, third-generation owner and operator of the family-run company.
Located in York Mills, N.B., the mill started in 1857 and changed ownership and names over the years. In 1916, the business became Briggs & Little Woolen Mills Ltd., making it Canada's oldest continuously-operating woollen mill and one of the few remaining woollen mills left in North America.
The first thing you notice when you enter Briggs & Little's woollen mill is the smell of wet sheep.
"After a while you'll grow to really like it," laughed Mike Little, the mill's current owner-operator, and John's son. Mike is the fourth-generation Little to run the mill.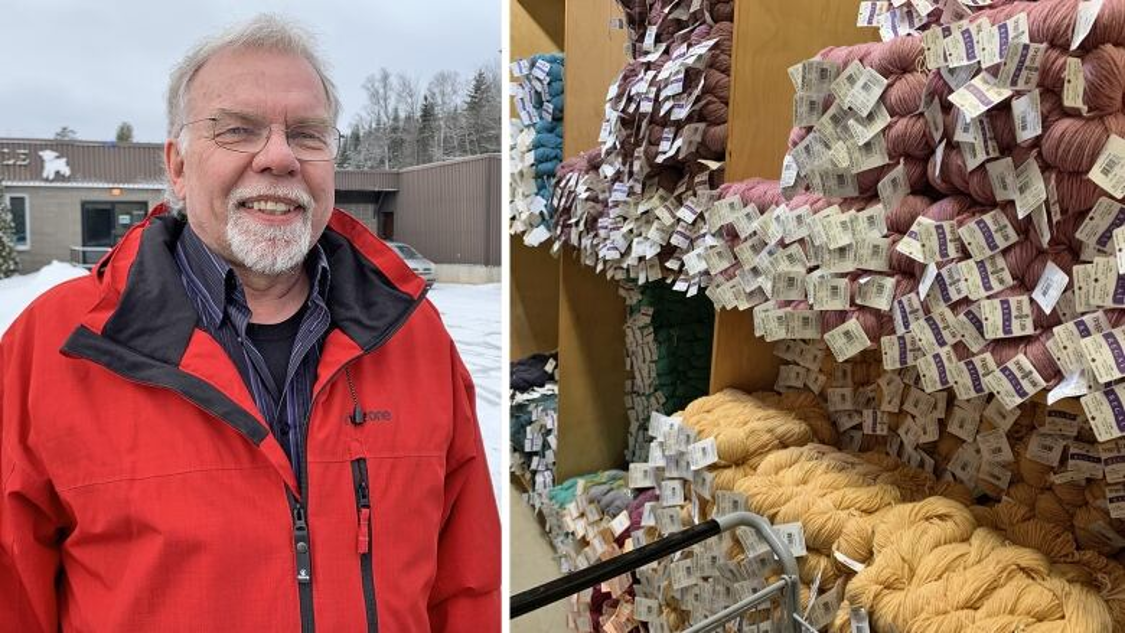 John Little, the third-generation owner-operator of Briggs & Little Woolen Mills Ltd., in front of the mill's world headquarters in York Mills, near Harvey Station, N.B. Pictured at right: Briggs & Little yarn ready to be shipped to customers. (Heather Barrett/CBC)
The mill takes freshly-shorn sheep's wool, most of it from Canadian Co-operative Wool Growers in Carleton Place, Ont., and the rest from individual farmers, and turns it into yarn in a rainbow of colours.
Link to full Briggs & Little story on CBC
Link to download of full story as PDF