Written by CCWG Friday, September 28, 2018
Eric Bjergso, CCWG General Manager attended the 30th Nanjing Wool Market Conference and Wool Trade Fair on September 11th – 13th in Nanjing Jiangsu Province, China.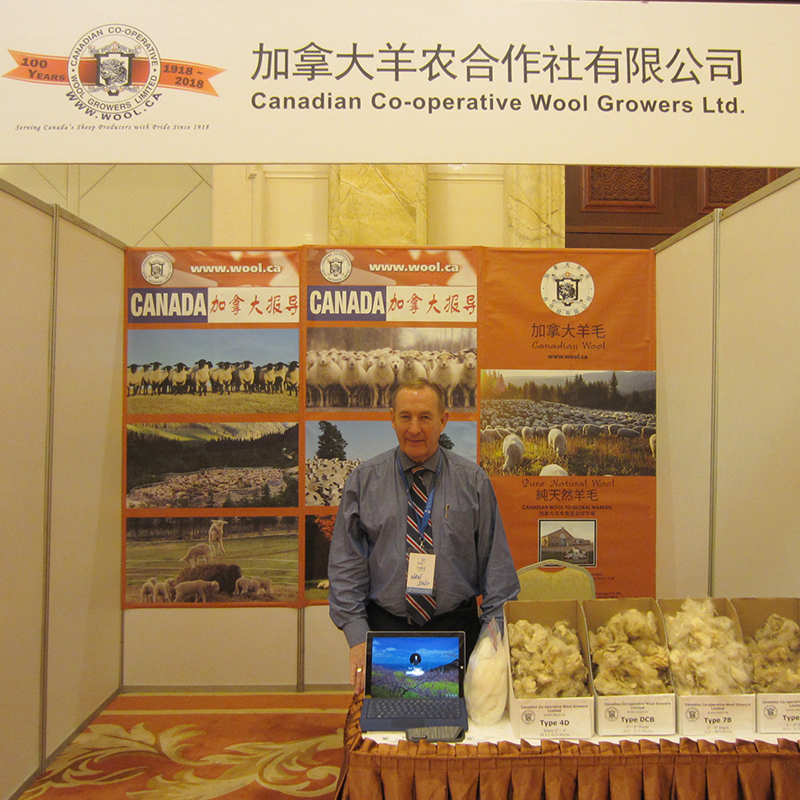 Over 500 delegates were registered from the Chinese and international wool trade.
Participants include growers, traders, primary processors, spinners, weavers and garment manufacturers. It provided an excellent opportunity for all international delegates to meet with China's biggest wool buyers and processors, all in one place. Contracts were negotiated for 700,000 pounds of graded and objectively measured Canadian wool.