Written by CCWG Thursday, October 29, 2020
What inspires you about Canada's sheep insdustry?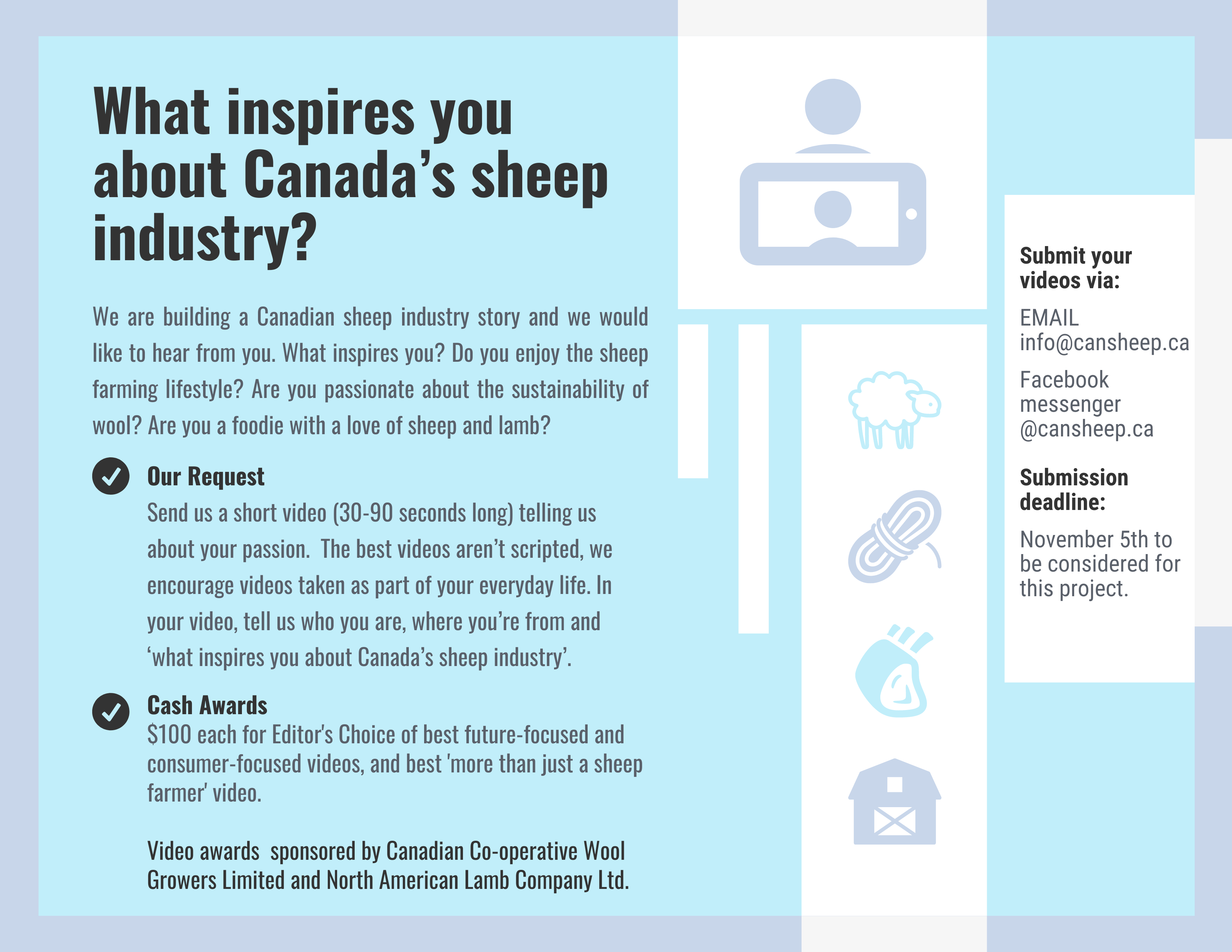 click poster to download
In preparing for the 2nd Annual Global Sheep Conference, we are working on a Canadian presentation that speaks to what our industry thinks the sector's good new story is.
Our hope is to collate short videos from all walks of the industry and we are putting out a call for submissions.
PS: Everyone is welcome to provide their own videos! Don't be shy.