Written by SPANS Thursday, June 7, 2018
Sheep Producers Association of Nova Scotia are conducting a Wool Handling & Evaluation Course to all who are interested!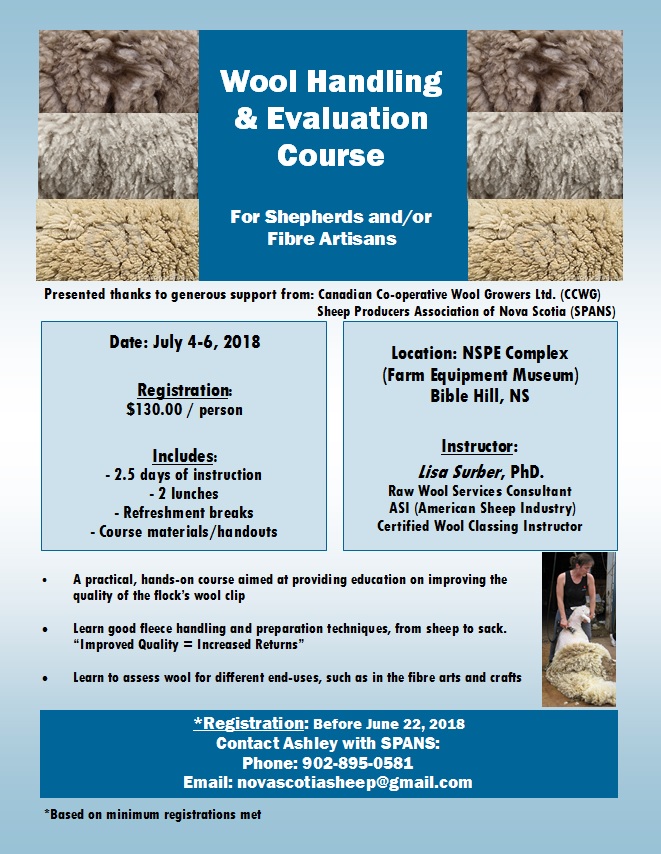 Date: July 4th - 6th
Location: NSPE Complex, Bible Hill, NS
Instructor: Lisa Surber
A practical, hands-on course aimed at providing education on improving the qulaity of the flock's wool clip.
Learn good fleece handling & preparation techniques, from the sheep to the sack.
"Improved Quality = Increased Returns"
Learn to assess wool for different end-users, such as in the fibre arts and crafts.
Register: before June 22
Contact: Ashley at SPANS 902-895-0581 novascotiasheep@gmail.com